Fuaad Firoz
Lecturer – Department of Architecture, NHU. I have done my Masters of Urban and Regional Planning (M.U.R.P.) and Bachelor of Architecture (B. Arch.) from one of the most prestigious institute in Pakistan NED University of Architecture and Planning. I am currently involved in developing one of the growing hybrid education system in the field of Architecture and planning under the platform of Nazeer Hussain University (NHU), Faculty of Architecture and the built environment as Academician.
Mishkat Khetran
I belong to Multan but currently live in Islamabad. I am studying BS social sciences (2nd Semester) from Iqra University. My interests are current affairs, politics, welfare, development and learning new things.
Bushra Jamil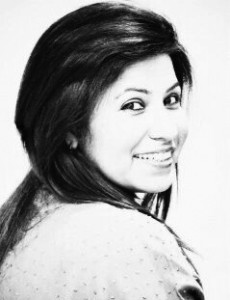 I am a Textile designer by education and also involved in the field of design education since many years. I teach at the PIFD and am currently enrolled in the Comm & culture MA program at NCA in Lahore. The reason I wish to join Laajverd is primarily to plug with an organization with a passion to leap forward in an atmosphere, which promotes continual upgrading with an urge to explore new mediums of creativity and maximum research and development in this regard.
Yumna Sadiq
I have done my Bachelors in Fine arts from National College of Arts and currently MFA from Funen Art Academy. I want to be part of LVS since it will give me an opportunity to share my experience of Live Action Role-playing game (LARP) with others and to work in this context where people have faced trauma.
Sumaiyyah Arshad
I did my BFA from the National College of Arts, Rawalpindi Campus and currently enrolled in the Architecture program at the aforementioned institution. My interests include painting, sketching, photography, reading books of a diverse variety, music and watching movies and documentaries (lots!) and occasionally pens novels and short stories.
Pervaiz Tahir
Being in college has allowed me to expand on my interest in Theatre. I am currently Director at Nexus Production and have been Directing Alif Adaab (Theatrical Society in NCA) for over 4 years now. Previously, I was associated with 'The Little Art' for its "Art Beat" Festivals (Promoting art for the youth). Moreover in High school, I was a part of Green Living Association and Nature Club of Pakistan. I am also an avid reader of books ranging from works of fiction (J.R. Tolkien being my favorite) to philosophical publications.
Zil e Huma
I see myself as a passionate, energetic and potential architect with professional experience both in public and private sector architectural projects; I graduated from Dcet, Karachi in 2010. I always have been an ardent supporter of green and sustainable building design. Presently, I am working as a lecturer at the department of architecture and design at Comsats institute of information technology, Islamabad, (Comsats).
Jasim Abdullah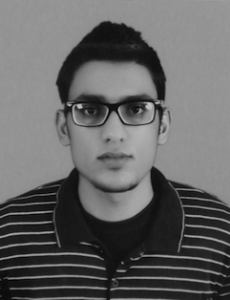 Studying in 4th of Architecture, enjoy traveling and adventure with love for cycling, soccer and other sports. Currently working on heritage conservation project of USAID at LUMS.
Ayesha Kamaal Bhatti
I am currently an Assistant Professor at the Department of Multimedia Arts at the School of Art, Design and Architecture, University of Gujrat. Initially a Fine Artist, I did my BFA in Printmaking and Masters in Multimedia from the National College if Arts, Lahore, later spent four years as a Visiting Faculty Member at the Film and Television Production Department. My interest lies in the documentation of visual and experiential cultures and mold it into an interactive experience which could be exhibited, shipped and shared with the entire world.
Batool Ali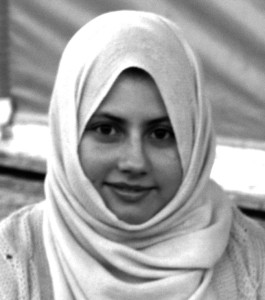 I am an FA- Part 2 students have in interest in knowing more about communities and the several processes attached to them. I was part of LVS 2014 in which my project looked at local food and recipes and transformation in these due to Chinese products. This year I plan to work with children and see how they are affected by the LOC.
Faryal Arif
I am a visual artist and a faculty of design at the Department of Visual studies, University of Karachi. I was also a part of LVS'14 where I worked on Apricots. I hold masters in English Literature and bachelors in Textile design. My interest involves studying cultures, travelling, film and literature. I aim to develop my research skills to revive crafts and make use of local indigenous products.
Sardar Sarmad
I am in my 4th yr of Architecture at the National College of Arts, Lahore. I am in the managing team of LVS and also an active participant. My interests for LVS 15 lie in the Tourism Development of Neelum Valley.
Huma Tassawar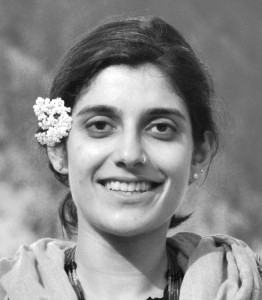 I am a graduate of Design from the Indus Valley School of Art and Architecture and am currently working with NAPA in Karachi. Huma was part of LVS 2014 where she researched in indigenous carpet making.
Adnan Anwar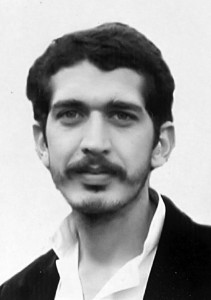 I am an architect and faculty at the Department of Architecture at Hazara University. For the LVS, I am interested in exploring the notion of development and how giving roads access is looked at as the only solution.
Quratulain Dil Muhammad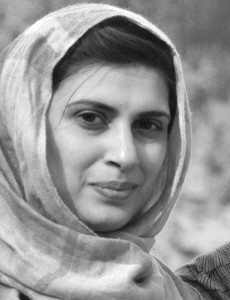 I am working in development sector focusing on the empowerment of women artisan of South Punjab (Cholistan) through entrepreneurship and skill development. I want to enhance my exposure by attending Laajverd Visiting School, which will give me chance to the see the Northern Side as well.
Danial Khyzer
I am a graduate of Architecture Design from National college of Arts, Lahore. I belong to Kashmir but am currently working with an Architecture Firm in Lahore. I am interested in the indigenous architecture of Neelam Valley.